Mobile Eyelash Extensions & Lash Lifts in Horsham
Lashtique is a business that specialises in Individual Eyelash Extensions. This is a mobile service meaning treatments are offered within the comfort of your own home or place of work. Carminn is our highly qualified technician who covers the area of Horsham and surrounding towns and villages. With vast experience within the beauty industry you can be assured of a first class service at a cheaper price than the high street salon. Carminn is available 7 days a week with evening appointments available. These flexible hours are perfect for working women and mums who are always on the run! If you would like to know more about the process of adding semi permanent lashes then please visit our FAQ'S page which should hopefully answer all your questions.  You can also contact Carminn on 07415 616 561
Carminn live's locally and can attend appointments in the Horsham area at short notice. You will find that all of our team are very passionate about what they do, you will find that having beautiful long lashes becomes very addictive which is why our customers keep coming back for more! In fact we have over 300 clients within Sussex and Surrey regularly booking eyelash extension treatments, many of these live in Horsham and the surrounding villages.
3D Lashes
Carminn is also a specialist in 3D lashes (also known as Russian or Volume lashes) use the 3:1 application technique (3 ultra fine extensions applied to 1 natural lash). Volume lashes are lighter, fluffier and give a fuller look. They are healthier for your natural lashes, have longer staying power and perfect for both naturally thin and thick lashes. Please ask for more details.
Book Now
Carminn
Senior Eyelash Technician
Carminn is a fully qualified and accredited eyelash extension technician. Experienced in applying beautiful classic sets and also the popular 3D sets. 
Normal Lashes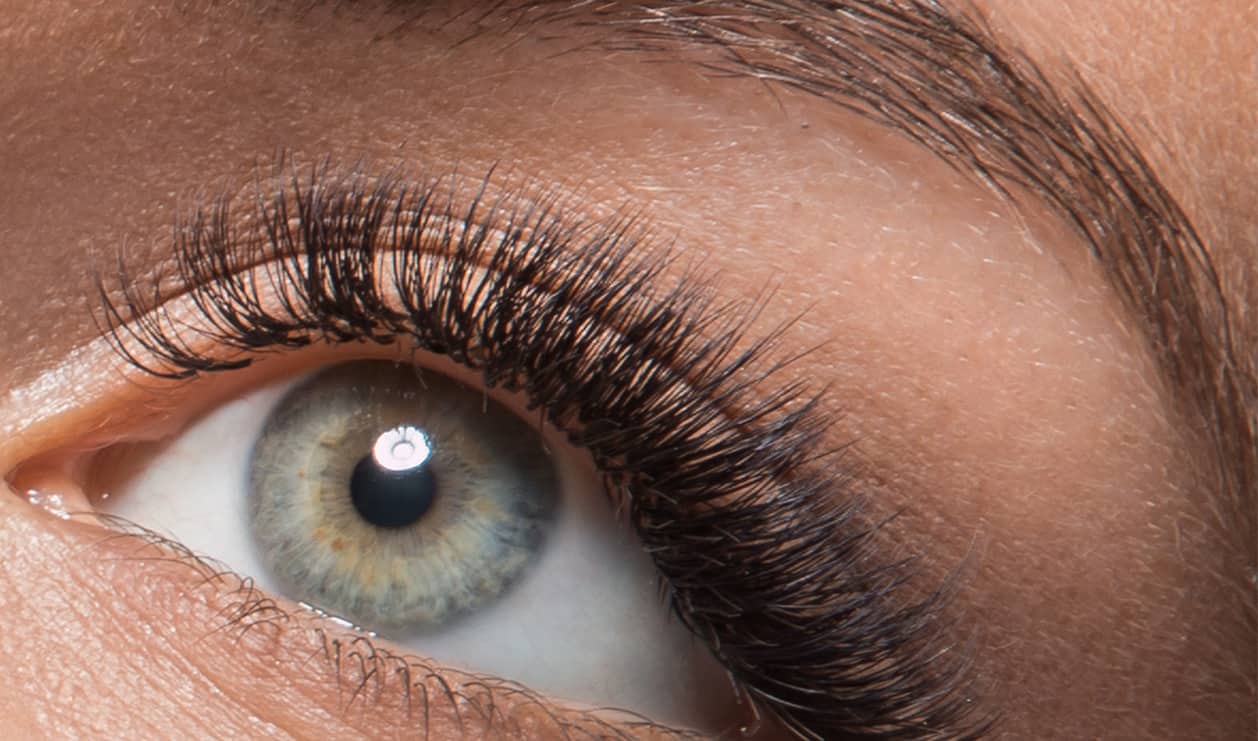 Lashtique Lashes
Horsham Services & Pricing
Lash Lift & Tint
£45
Book Now
Full Set
£55
Book Now
Most Popular
3D Lashes
£70
Book Now
Infills
£35
Book Now
Removals
£15
Book Now
Groups Welcome
If you are in a group and looking for a group session then we would love to hear from you. We can cater for parties for up to 6 and will carry out the treatments in one morning or afternoon, this type of treatment is a perfect gift for a friends birthday. Lashtique can also cater for wedding parties and hen nights, please contact us for more information
Bookings & Enquiries
You can a book a treatment by either phone or directly through our website. To book a treatment by phone please call 07415 616 561, to fill out our online booking form, to make a general enquiry or ask us a question  please feel free to complete our enquiry form and one of our team will respond within 30 minutes.
Other areas covered
Lashtique also provide eyelash treatments in the towns and surrounding villages of Haywards Heath, Horsham, Dorking, Lewes, Uckfield, Crowborough, Hailsham , Hove, Eastbourne, Tunbridge Wells, Heathfield, Reigate, Redhill , East Grinstead and Crawley. We have fully qualified technicians available 7 days a week with evening booking's available.
Relaxing Activities in Horsham
Horsham Park
This park hosts different events throughout the year. It is a huge area having lakes, parklands, landscaped gardens, playgrounds and sports courts. People belonging to any age group can have some best time in this park. One of the best things about this park is that it is just a short walk away from the town centre. There is also a play maze guarded by a dragon which attracts a lot of children and adults alike. A large skate park also gives a unique opportunity to older children to skate their way to a thrilling ride. Being a parent, you can enjoy a nice picnic while your children have some fun.
Golfing
Horsham is the Mecca for golfers. Here you can find some amazing golfing opportunities at the golf clubs. Not only can you enjoy playing golf on a bright sunny day but can enjoy some delicious food as well. Horsham Golf Club will offer you a fine golfing experience with a friendly service.
Water Activities
In the town of Horsham, you can also have hydrate your soul by visiting the Green Lake. Constructed in 1933, Green Lake has a capacity of 5350ml. You can swim in the lake, go fishing and even enjoy skiing. It is a great venue for summer water sports. There are also some grassy areas in the surrounding areas of the lake where you can enjoy a nice family picnic. It can also be a rest stop for you if you want to keep the stay short. Don't forget to take your camera with you as you will not want to miss the scenic views
Horsham Museum and Art Gallery
For art lovers, Horsham has a very fine museum and a brilliant art gallery. In the Horsham Museum and Art Gallery, there are 26 galleries of display that can easily take you beyond your imaginations and into the world that you can only imagine. Children can have a glimpse of the history in the museum and enjoy the story telling sessions. One important thing about this place is that the entry is free here.
These are some things to try in Horsham. By doing these things and visiting these places, you certainly are going to take back with you some amazing memories of this place. P.s don't forget to enjoy the delicious food Horsham has to offer.
Book your Lashtique Eyelash Extension appointment today
Book Now