Eyelash Extensions & Lash Lifts in Hailsham
Eyelash Extensions & Lash Lifts in Hailsham
Now taking bookings
We hope his message finds all customers, old and new, both safe and in good health. We are pleased to announce the team are back doing what we love! . Please visit our COVID-19 safety page more details on how we will keep you safe during the treatments we offer.
You can a book a treatment by either phone or directly through our website. To book a treatment by phone please call 07890 000925, to fill out our online booking form
Before your appointment
In preparation for your appointment you should thoroughly remove any eye make up with an oil free make up remover or specific lash cleanser . Oils break down the bond of the adhesive in order to ensure we can fit your extensions on with ease.
The Treatment Procedure
Our Lash Technicians offer both mobile services where we come to your home or place of work in and around the Hailsham area, alterntively we have a studio where you could come and have your lashes applied. Whichever one you choose we have everything in place to ensure you have the most relaxing experience and get the best lashes for an affordable price. We use the best products on the market and our lash technicians are both Beauty Guild and Lashtique accredited to ensure you are getting the most premium lash application service in Sussex. You will have the great comforts of a beauty bed with a blanket and pillow and some relaxing music. Once you are comfortable your eyelashes will be cleansed to remove any natural oils and help the adhesive bond well. Then an eye pad will be placed to secure the lower lashes.
Your desired individual eyelash extensions will then be applied. Your eyes must stay closed throughout the process and it is advisable to keep talking and interruptions to a minimal as we need to avoid facial movement. Isolating an individual natural lash is key to the application process and health of your natural lashes. If your eyes are moving a lot this can be difficult to do. But don't worry, this isn't as hard as it sounds, our expert technicians are great at doing their job so much so many of our clients fall asleep during the process as it is can be very relaxing!
Lashtique Hailsham, Luscombe Avenue, Hellingly, Hailsham, East Sussex, BN27 4DW
Book Now
Harriet
Eyelash Technician
Harriet joined Lashtique having worked as Cabin Crew. She covers Hailsham and surrounding areas such as Horam, Hellingly and East Hoathly. A fully qualified and accredited eyelash extension technician she is very proficient in the application of the individual classic lashes as well as Russian Volume and Hybrid Lashes and already boasts a good client base who love her work!
Normal Lashes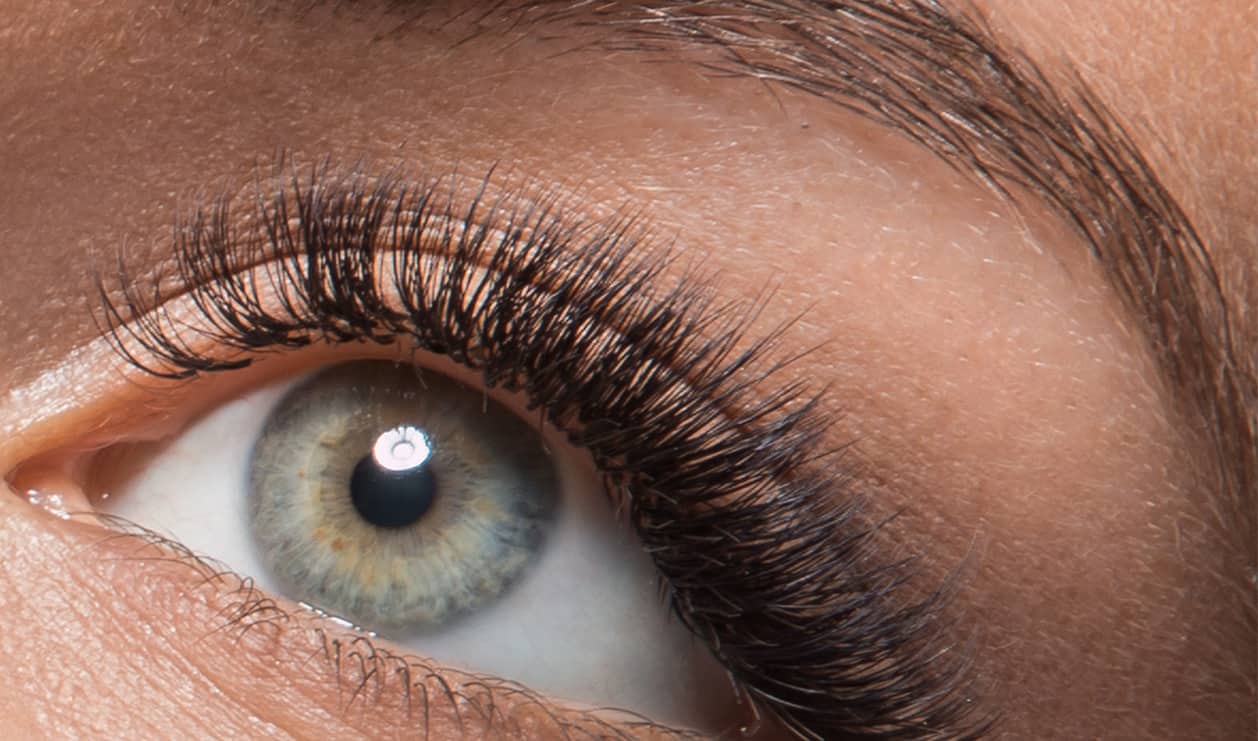 Lashtique Lashes
Hailsham Services & Pricing
Lash Lift & Tint
£40
Russian Volume
£59
Classics
£49
Infills
From £25
Removals
£15
Harriet's Gallery
Groups Welcome
If you are in a group and looking for a group session then we would love to hear from you. We can cater for parties for up to 6 and will carry out the treatments in one morning or afternoon, this type of treatment is a perfect gift for a friends birthday. Lashtique can also cater for wedding parties and hen nights, please contact us for more information
Bookings & Enquiries
You can a book a treatment by either phone or directly through our website. To book a treatment by phone please call 07890 000925, to fill out our online booking form, to make a general enquiry or ask us a question  please feel free to complete our enquiry form and one of our team will respond within 30 minutes.
Other areas covered
Lashtique also provide eyelash treatments in the towns and surrounding villages of Haywards Heath, Burgess Hill, Horsham, Dorking, Lewes, Uckfield, Tonbridge Crowborough, Hailsham, Tunbridge Wells, Heathfield, Sevenoaks, East Grinstead, Horley, Eastbourne and Crawley. We have fully qualified technicians accredited by the Beauty Guild having passed eyelash extension courses available 7 days a week with evening booking's available. We now also offer lash products and training.
Things to do near Hailsham
Herstmonceux Castle
If you are planning a trip to Hailsham then here some are some places you can visit.  
Herstmonceux Castle is known for being one of the most magnificent castles in the country. It has a moat and it even comes complete with stunning Elizabethan gardens. As you make your way around the grounds, you will see wild orchids, Canada geese and even peacocks. These all add to the charm and character of the wonderful location. There are even various events held here throughout the year, such as theatre productions, operatic performances and even the Medieval festival too. If you want to pay for a castle tour then this is very easy to do, and well worth the money.
Cuckoo Trail
The Cuckoo Trail is around 14 miles long. It has a cycleway which runs from Hampden Park all the way to Heathfield. It does however pass through Hailsham, so you can easily join it on there. Of course, when you go on the trail you will soon see that it is teeming with wildlife and that it is a fantastic place for you to unwind and just let everything go.
Michelham Priory
The Michelham Priority is actually the site of the Augustine Priory. It is located in East Sussex and it is only an 8 minute drive from Hailsham. It's so close, it's even possible to walk from the town centre too. The buildings are owned by the Archaeological Society and are even Grade I & Grade II listed too!
Book your Lashtique Eyelash Extension appointment today
Slot Online a>
Slot Online a>
Slot Online a>
Slot Online a>
Slot Online a>
Slot Online a>
Slot Online a>
Slot Online a>
https://desabukittinggi.id/ a>
https://cerdasfinansial.id/ a>
https://talentindonesia.id/ a>
Slot Online a>
Slot Online a>
Slot Online a>
Slot Online a>
Slot Online a>
Slot Online a>
Slot Online a>