Lash Lift & Eyelash Extensions in Tonbridge
Esme is a fully qualified Lash technician and is available to cover the town of Tonbridge and surrounding villages for Eyelash Extension treatments. Below you will see details on our pricing for Classic Full Sets, Half Sets, Lash Lifts and Infills.
For anyone that has never had Eyelash Extensions before Esme will talk you through the process and will recommend the best length and curl of our lashes which we believe will produce the best result, but ultimately the decision of what look is required is up to the customer!
As an alternative to individual Eyelash Extensions is the popular Lash Lift and Tint treatments. A lash lift aims at enhancing your lashes by lifting them from the root and giving them more length, volume and lift.
To give your lashes that desired length and volume, an eye-safe adhesive is then applied to the top of the pad, brushing your lashes upwards. Next, a special lash-lifting solution is applied. Please contact Esme to book in you Lash Lift & Tint today!
Esme is fully accredited by the Beauty Guild and has been fully trained the Lashtique way. In her spare time, Esme loves being a mum, exploring the outdoors, spending time with family and friends and enjoys singing with a local band.
Please don't forget that our service is mobile therefore all eyelash treatments can be carried out at your home or place of work, our technicians also have a home based studio should you wish to travel to them.  Bookings available 7 days a week with evening slots also available.
If you have never had the treatment before or have some questions then please visit our FAQ's page which should hopefully clarify any queries you may have.
Book Now
Esme
Senior Eyelash Technician.
Esme qualified as a makeup artist in 2017. Having had her daughter Fawn, she then qualified as a lash technician and has her own beauty room offering a range of treatments. Esme is also happy to travel to clients for treatments.
Classic Eyelash Extensions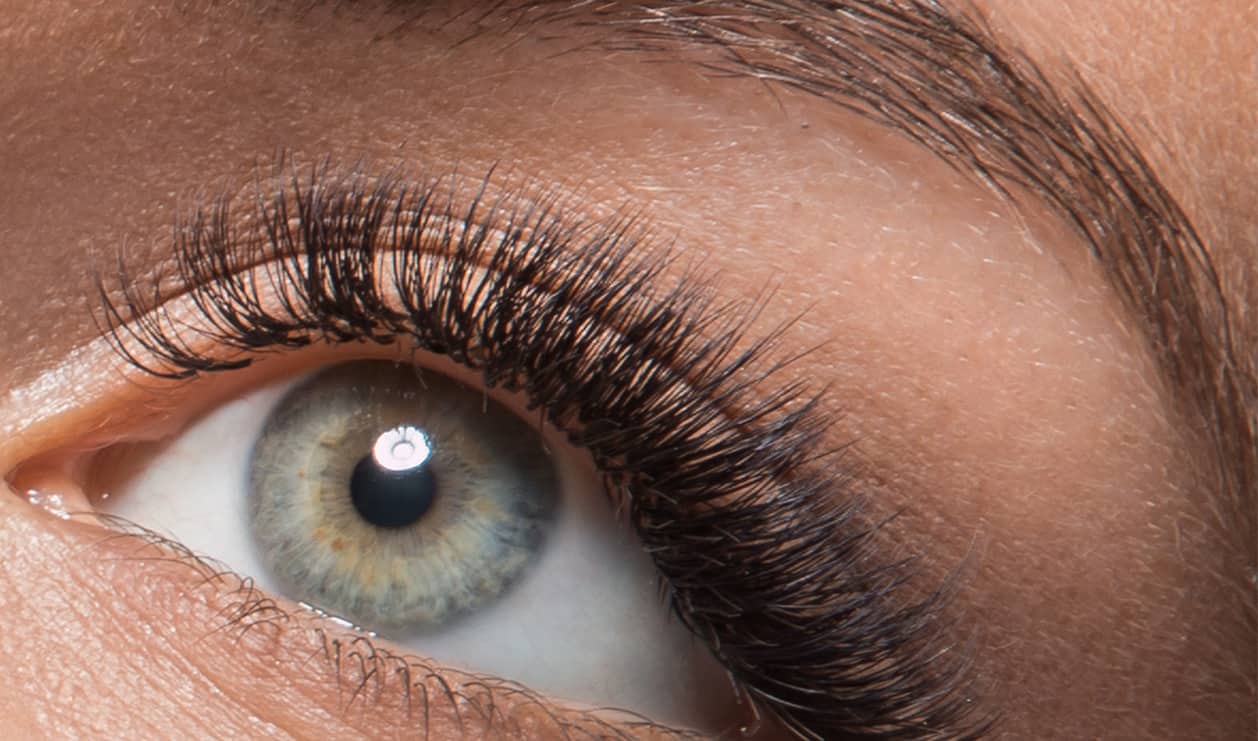 Russian Volume
Lash Lift & Tints
Tonbridge Services & Pricing
Lash Lift & Tint
£40
Classic
£49
Infills
from £30
Removals
£20
Esme's Gallery
Groups Welcome
If you are in a group and looking for a group session then we would love to hear from you. We can cater for parties for up to 6 and will carry out the treatments in one morning or afternoon, this type of treatment is a perfect gift for a friends birthday. Lashtique can also cater for wedding parties and hen nights, please contact us for more information
Bookings & Enquiries
You can a book a treatment by either phone or directly through our website. To book a treatment by phone please call 07717 712922, to fill out our online booking form, to make a general enquiry or ask us a question  please feel free to complete our enquiry form and one of our team will respond within 30 minutes.
Other areas covered
Lashtique also provide eyelash treatments in the towns and surrounding villages of Haywards Heath, Burgess Hill, Horsham, Dorking, Lewes, Uckfield, Tonbridge Crowborough, Hailsham, Tunbridge Wells, Heathfield, Sevenoaks, East Grinstead, Horley, Eastbourne and Crawley. We have fully qualified technicians accredited by the Beauty Guild having passed eyelash extension courses available 7 days a week with evening booking's available. We now also offer lash products and training.
Relaxing Activities in Tonbridge
Tonbridge
At the centre of this fascinating portion of Kentish life sits Tonbridge, a market town since the Middle Ages that still buzzes today. Tonbridge is a market town in Kent, on the River Medway, 4 miles north of Royal Tunbridge Wells, 12 miles south west of Maidstone and 29 miles south east of London
Tonbridge Castle
Unravel a story of Kings and archbishops, tyrants and heroes, murderers and mercenaries who have helped write 900 years of English history. On this ancient site and inside these weathered stone walls history comes alive for young and old. Reputedly England's finest example of a Motte and Bailey Castle with a splendid 13th century gatehouse, you will be immersed in this hidden gem and unearth an abundance of English history.
You are free to explore the castle by yourself, but why not take advantage of the audio tour which offers a vivid recreation of the sights, sounds and excitement of 13th Century castle life. This interactive recreation allows you to connect with long forgotten stories
Dining Out
Tonbridge like many other towns in Kent has loads to offer when it comes to diming out.
The Chaser Inn is a english Pub that does really good, home cooked food. Great service and a nice, warm, relaxed atmosphere. The dessert menu is so extensive it's impressive.
Giacomo's offer Authentic Italian Cuisine with a modern twist; combining traditional recipes with good quality ingredients, often locally sourced where possible and from the current season's produce.
Looking for something to drink? Why not have decadent bottle of wine at Verdigris, something fancy from Escape Art Centre, something deliciously local from The Beer Seller, or maybe a cheap and cheerful Sauvignon Blanc from The George and Dragon
Haysden Country Park
Situated in the heart of Kent just to the west of Tonbridge, Haysden Country Park offers 65 hectares of beautiful countryside and a relaxing setting for a variety of leisure activities. With two lakes, and a stretch of the River Medway running through the park, it is a popular venue for water activities and a great location for a family day out.
Visitors can spend time exploring the Nature or Historical Trails or simply enjoy a stroll in the countryside. A designated cycle-route (Regional Cycle Route 12) passes through the Park stretching to Penshurst Place to the west and Tonbridge Castle to the east. The Park also has a children's play area, picnic areas, toilets and ample parking.
Book your Lashtique Eyelash Extension appointment today
Slot Online a>
Slot Online a>
Slot Online a>
Slot Online a>
Slot Online a>
Slot Online a>
Slot Online a>
Slot Online a>
https://desabukittinggi.id/ a>
https://cerdasfinansial.id/ a>
https://talentindonesia.id/ a>
Slot Online a>
Slot Online a>
Slot Online a>
Slot Online a>
Slot Online a>
Slot Online a>
Slot Online a>